July is Here & Mercury is Rising...It's All About Water!
July 03, 2014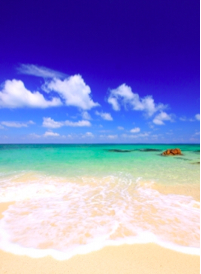 Swimming pools and beach vacations, waterskiing at the lake and rafting on the river, canoeing, kayaking, fishing, boating, wake boarding, tubing, jet skiing, snorkeling, sailing, surfing, and swimming - when the kids are out of school and the mercury is on the rise, it's all about the water! North America's lakes, rivers, and seas are oases of beauty and respite from the summer sun. We love to watch the waves on the ocean and listen to the gurgling of the river, but mostly, we love to get in that water. It's no surprise that swimming is summer's number one pastime. We might not be contemplating the cooling effect of water evaporating on our skin, but we know that getting wet just feels great. And it's fun! So, go enjoy this incredible natural resource this summer, but enjoy it wisely. As you head to the oceans, pools, lakes, and rivers, make water safety your priority.

Learn to swim, and make sure your children learn to swim. This cannot be overstated. According to the CDC, teaching children to swim can reduce their risk of drowning by as much as 88%. That's huge! Swimming is a vital, possibly life-saving skill, so sign up for those lessons.
Never swim alone. Just don't do it. Even the best swimmers can experience muscle cramps or exhaustion, and find themselves in need of help.
Do not leave children unattended near water. Constant adult supervision is key. Drowning is the second leading cause of accidental death for children, and it can happen very quickly.
Learn CPR. Know what to do in case of an emergency.
Avoid alcohol. Drinking and swimming don't mix. Alcohol impairs your judgment, coordination, and swimming ability. It also lowers your body's core temperature, which increases your risk of hypothermia.
Wear a life jacket when you are boating. Also, young children or inexperienced (or even just really tired) swimmers should wear life jackets around lakes, rivers, or oceans.
Be aware. Be aware of where you're swimming, always swimming in designated swimming areas and watching out for sudden drop-offs, rip currents, and underwater hazards. Also, be aware of your own swimming ability and don't take chances.
Drink plenty of water. Summer fun also means summer heat, and dehydration happens more quickly than you realize.
Look for a lifeguard. And call for help if someone is in distress.
Protect yourself from those UV rays. 
Wear sunscreen, and be sure to reapply every two hours (or after you get wet).
Hats, sunglasses, and cover-ups are your friends, so keep yourself covered whenever you can. Seek out the shade, especially from 10am-4pm when the sun is most intense.
Be especially careful around water and sand, which reflect UV rays and can cause sunburn even more quickly.
So put on some sunscreen, grab your Frisbee or beach ball and head to the water to cool off from the summer heat!

For more information on water safety, you may visit:
The American Red Cross Website
The CDC (Center for Disease Control and Prevention) website
"Drowning doesn't look like Drowning" by Mario Vittone, Coast Guard rescue swimmer [Slate, May 2014]
Image courtesy of aeypix / FreeDigitalPhotos.net